Welco
me to Barcelona 101!
As I said in the post «Forever in love with Barcelona», I decided to divide this trip into three posts. The first post tells how my trip to Barcelona was, the second (which is this one) talks about the places you must visit and recommendations to take, the last one is about what to eat and drink in Barcelona. Are you ready?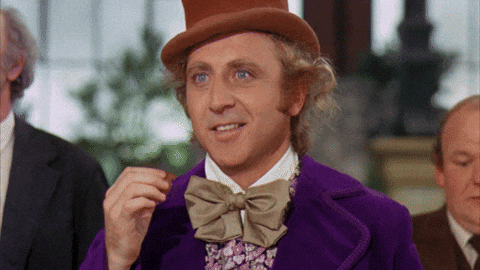 Well, I'll start this post doing an introduction to Barcelona (don't worry, I'm not going to talk about my trip). If you read «My eternal crush in Barcelona» you will know that Barcelona is an incredible city to me. However, as not everything beautiful is perfect, it's the most expensive city in Spain. WHAT?! Yes, unfortunately it is. Being such a touristic city, it makes everything absurdly expensive…
That is why I decided to do this post, where I give you recommendations so that you can make the most of Barcelona (and maybe some other place nearby) and not finish your budget. LET US BEGIN.
Where to stay?
Obviously it depends a lot on the plan you are going, if you go with friends wanting to meet people, I definitely recommend a Hostel. For price and facilities to meet other people. If you go on a more «intimate» or more familiar plan, an Airbnb or a hotel is the best option.
Wherever you travel, I will always recommend that you stay on an Airbnb. Unfortunately in Barcelona they are «illegal», because the city has a huge departments deficit for the amount of people who live in it, which makes the rents very expensive. As the Airbnb are mostly departments, they are inaccessible to the people who live there.
I say this because when I traveled there I was charged € 50 for a supposed «municipal tax» which is a lie, if it's illegal, no way to collect a tax to make it less illegal. So if you go to Barcelona and decide to stay in one, keep in mind that kind of things so that they do not overcharge you.
Average costs per night:
Airbnb: USD $ 98.
Hotels: USD $ 135.
Hostels: USD $ 34.
There are many web pages where you can compare hotels prices, if you are looking for a hotel I recommend Trivago, for hostels there is a page called Hostel World. And for rent of apartments or private rooms and shared rooms I recommend Airbnb.
How to move?
I do not know if they're like me, but I'm used to Uber. In Mexico City is the second alternative I use the most, after my car. Uber is banned in Barcelona, ​​as in several places, local taxi drivers opposed the arrival of it. However, there is an App called Hailo or My taxi (they are the same) that is quite similar to Uber and much cheaper than a traditional taxis.
When you arrive at the airport and you do not know which is the best option to get to where you are going to stay. You have several options, one is the subway that gets to the airport, although if you come with many suitcases maybe it can be a little complicated to move this way. Another option is the Aerobus, a bus takes you from the airport and is cheap (if we compare with a taxi that the base rate is 40 €). One way ticket costs 5.90 € and round 10.2 €, has free wifi inside and reaches very central places.
Once in Barcelona, ​​the best option is definitely public transport. The metro network is composed of bus (TMB), railway (FGC), tram (TRAM) and commuter train (Rodalies de Catalunya) and has few kinds of tariffs. The basic trip fare is 2.15 €, which I do not recommend at all since you often have to do transfers (from subway to bus) and this type of ticket doesn't allow you to transfer without paying double. I used the T-10 that includes 10 routes of up to 75 minutes in length (you have 75min for transfers) and costs € 9.95.
There is also a card called «Hola BCN!» That the purchase according to the number of days you are going to be in the city, starts for two days costing € 14 and comes up to 5 days costing € 32. It is valid throughout the metro network.
Those are really good options since the metro schedule is flexible, from Monday to Thursday opens at 5:00 a.m. to 12:00 a.m., Fridays from 5:00 a.m. to 2:00 a.m. and weekends from 5:00 a.m. on Saturday to 12 : 00am on Sunday *. There is also a bus line known as the NitBus which has an N before the route number and works from 11:00 pm to 6:00 am every day.
The metro network in general is quite safe and comfortable, there are many stations throughout the city and the trains are quite modern.
* If it is a holiday, there may be some kind of change in the regular schedule.
Another option is to WALK (obviously) or to rent a bike, you can rent one for 2 € an hour and 10 € for 24 hours. There are many cycle paths throughout the city and many people move in this environment.
For any form of transport you choose, your ally will always be GoogleMaps, it is the easiest tool to use. It gives you the best routes, schedules and estimated times. There is also an application called citymapper, which I do not understand at all, but there are people who like it better.
Where to go?
If I talk too much I will end with the magic of these places, then I will list and describe briefly:
Visit the Sagrada Familia: if you go to Barcelona and you do not see it, you simply didn't go. I didn't enter, but they say it is very nice. The prices to enter start at € 22 (only to enter) and reach up to € 29 (includes entrance, audioguide and access to the towers).
La Barceloneta: is the most popular beach, ​​if you go in winter I recommend a good bike ride (rent for € 2 an hour and € 10 for 24 hours) but if you go in summer I recommend you to go swimming or look for beach games such as volley, lots of people go out and more places open around the area.
Torre Agbar: It is the tower of the water company of the City, I add it to the list since it is worth to know. It has very pleasant places nearby and at night they illuminate it with many colors.
Market «Encants de Barcelona»: It is opposite the Torre Agbar, it was a beautiful place. The structure attracts a lot of attention, inside you can find all kinds of things for sale. It's like a «popular» market.
Plaza España: On normal dates it is free transit, however, on important dates they close and do shows in the square. Next to the Plaza España there is a shopping center with a viewpoint, which if you go up from outside you are have to pay but if you go up from inside the mall it's free.
Casa Milà or La Pedrera: If you like architecture or you are curious about Gaudí's life, this is a must. It explains in detail the vision of Antonio Gaudí when designing his buildings, he talks about his life and history. The cost of entry starts at € 12 (residents of Catalonia) and reaches € 22 (general admission).
Tibidabo: Although arriving is a bit complicated, once up is well worth it. I recommend it on a sunny or clear day, to take advantage of a very nice view of the city. You can enter the cathedral that is above, or climb to the mechanical games that are in the park. I highly recommend the churros and the hot chocolate, usually the row is long, but it's worth it.
Villa Olímpica: A beautiful place, access to the Villa is free, you can enter the football stadium to admire as it is and to the central area between all the stadiums. Here you can also take advantage of a very nice view of the city, although inside the villa you can find some pretty places too.
Park Güell: If you go in a economic trip, I recommend that you do not invest in the entrance. It is very beautiful on the outside and quite big too, you can climb and appreciate the city from above because there are amazing views. The cost of entry to the monumental area starts at € 7 and reaches € 14.
Arc de Triomf: It is the Arc de Triomphe of the city, the area in general is very pretty. The corridor where it is located is beautiful, behind the Arc is the Parc de la Ciutadella.
Parc de la Ciutadella: It is simply beautiful, the vibe of this place is awesome. You see people walking and playing in the streets, street performers singing, playing instruments or just playing with soap bubbles. It is well worth visiting and staying for a while.
Parc de Montjuïc: It is the part where the Olympic Village is. It is super nice and has an amazing view of the city. Admission is free.
Casa Batlló: This is the modernist museum of Antonio Gaudí. The cost of entry starts at € 23.5 and reaches € 36.
Parc de Laberint d'Horta: It is a beautiful park, one of the most popular in the city. It is the oldest conserved garden in the city. The entrance fee is € 2.23. Although on Wednesdays and Sundays admission is free.
Gothic Quarter: It is a very popular neighborhood in the city of Barcelona, ​​at night there is a very good atmosphere and many places to visit. Among young people it is known for its bars.
Barcelona City Tour: This is a MUST if you want to know all the places mentioned before, the route covers everything. My recommendation is to buy it for two days, because the city is very big and all places are pretty nice so I think it's worth taking a lot of time to take a walk around each place. The Barcelona City Tour ticket starts at € 25 for one day and € 30 for two.
Platja de Badalona: Although it is not in Barcelona, ​​I include it in the list. Getting there with the trains is quite simple and is a beautiful place. In winter most restaurants are closed, so I highly recommend doing a picnic and taking your own things to take advantage of. But in summer they open many restaurants and put themselves in the streets, the atmosphere is very lively since there are usually a lot of people.
Key recommendations:
You already have enough information about Barcelona, ​​they have tourist places to go and how to move. Now let's go to the key recommendations:
As I said at the beginning, Barcelona is a very expensive city, so you always have to be aware of the discounts and coupons (eeeeeeh) … There are many, really. Usually in the place that you are going to be given a guide of the city, there you can find many promotions for eating / drinking.
Also you can buy the tickets online and save time and money, most of the touristic places sell theirs tickets online and gives you discount for buying them that way. Helps you to save money and time because when you get to the place you get in without making the line.
First things first, I highly recommend buying a SIM. There are many telecommunications companies in Spain and you have plenty to choose from. I bought a phone line from Orange for € 10, I included 2.0GB of internet and unlimited minutes to people from the same operator, I bought that SIM because the person who sold it told me that «it worked all over Europe» and how I was going to Poland, it was perfect. But this was false, they saw my tourist face and told me anything just to sell more. Sorry 🙁 but it happens.
Out of the sad thing was to get to Warsaw and have no signal, the truth served me a lot the SIM in Spain because it had very good coverage wherever it went.
If you are a student and you have your current student credential, keep it and take it with you at all times. In many tourist places they have preferential prices for students and also in many restaurants they give you discount. Do not lose anything by asking about the student discount, you probably have one out there. Take advantage of!
If your trip lasts more than 2 or 3 weeks, you can consider the option to leave the city, Europe has many low-cost airlines like Vueling (it's great), Easy Jet and RyanAir (although I do not recommend it), they constantly have many offers and you can find tickets to near destinations in Europe for € 20. I usually whenever I travel to Europe, I do my best to escape to other countries to know more. Who knows when I'll cross the pond again?
Near Barcelona is also Andorra and can be an interesting destination to visit one or two days, is few hours and you can even go by private car. There are many destinations close to Barcelona, it is a matter of researching well to find the best options.
Another thing is: DO NOT BUY WATER OR BEER in the streets, sorry, I got changed. The truth is that they are nice people who are unfortunately in need, however, they use the sewers to keep cold beers and water bottles (I saw it with my own eyes). So unless you're absurdly thirsty or you want to get a third arm and a second navel, I would not recommend buying the radioactive beers. So you know, when someone comes with the speech «Beer, my friend one euro», ignore it and go your way. Please hahaha.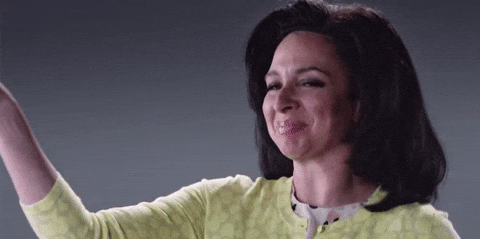 If you know of any other place in Barcelona that is worth knowing or some other recommendation, do not forget to share it in the comments!
Don't forget to subscribe, follow me on my facebook page or instagram to never miss a thing.
I send you a hug